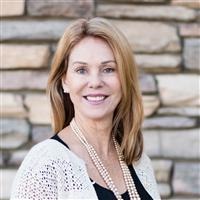 Meet Arlene Gorman, one of the best agents in the Sacramento area! There's a reason best Sac Homes Group is the #1 team in California and that's because of agents like Arlene.
Arlene has been taking care of her clients real estate needs for more than 8 years. After 30 years of owning a carpet cleaning company with her husband, she is hypersensitive to a client's needs and expectations. Her dedication to 100% customer satisfaction has made her a sought after realtor in the Sacramento area.
Arlene is a part of the team at the Best Sac Homes Group and brokerage Big Block Realty North. The Group has been named #1 Residential Real Estate Team in the Sacramento Area.
Arlene loves homes, all shapes and sizes. She appreciates quality design as well as homes that provide not only a comfortable lifestyle for her clients but also a place where they can feel part of a community.
Arlene was raised in Orangevale, Ca and has lived and worked in the Sacramento area for more than 50 years. She thrives at helping families establish themselves in communities where they can grow and prosper.