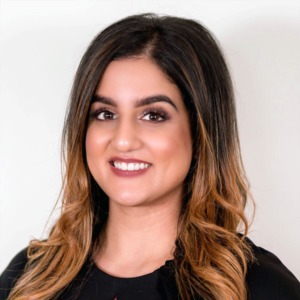 Puneet is an alumna of the University of California, Davis, where she studied International Relations with a concentration in World Trade. After spending a year working as an International Trade Policy Analyst, she discovered that her true passion was working with people to solve problems. She entered the healthcare industry as a Business Manager and has since developed a track record of successful operations management in multiple fields, with over 8 years of performance recognition.
Puneet obtained her real estate license in 2019. Committed to learning a new field from the inside out, she joined a top real estate team as their Operations Manager. Now a Realtor®, Puneet helps her clients discover the best Sacramento homes.
Puneet is passionate about encouraging others to live their happiest life, and examining mental health obstacles specific to South Asian Americans. Her interests include interior design and exploring the Sacramento restaurant scene. When not out with clients or at the office, you can usually find her at one of the Selland Family restaurants.